Puffin Your Pear Chest
A premium and sophisticated creation that can be enjoyed hot or cold for the winter months ahead. Inspired by the Negroni, this spirit-forward cocktail is high-end, complex in flavour, and perfect for an after-dinner digestif.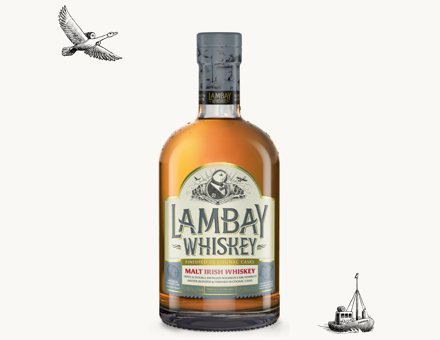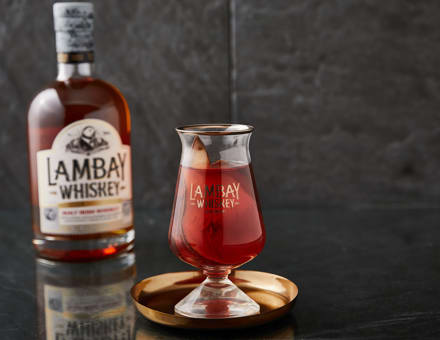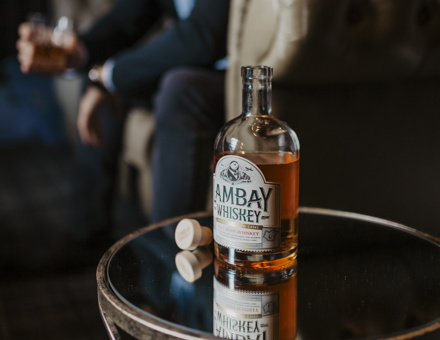 Ingredients
35 ml Lambay Malt Irish 15 ml Camus Cognac ( Brandy will also do) 10 ml Fine port 1 Dash Beara Aromatic bitters 2 dash Beara Smoked pear bitters 10 ml sugar syrup / or teaspoon Agave syrup Pinch of course Sea Salt
Method
Serve Cold: In a stirring glass add two scoops of whole ice cubes, then add all the ingredients as above & stir for approx. 2 min. Allow the condensation to build on the outer glass then you know it's ready to strain. Strain into Lambay Tuath glass or Martini glass. Garnish - With a slice of dehydrated Pear slice placed into the glass & serve in a smoked cloche over hickory wood chips. Serve Hot: Mix all three spirits to a pot of hot Earl-Grey tea, pour into a mug or tall glass, and add the bitters syrup & salt.