We're Jammin
It's the party cocktail for every season, a refreshing and fruity long drink to keep you Jammin all night long!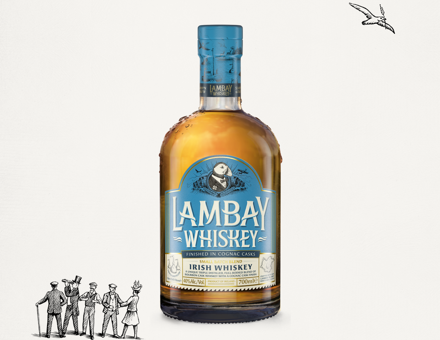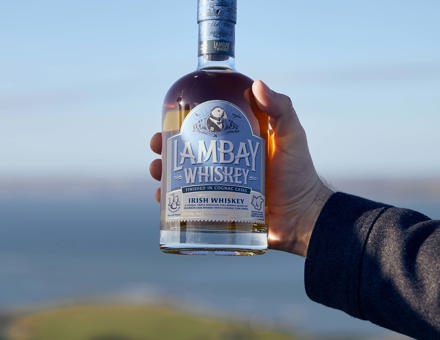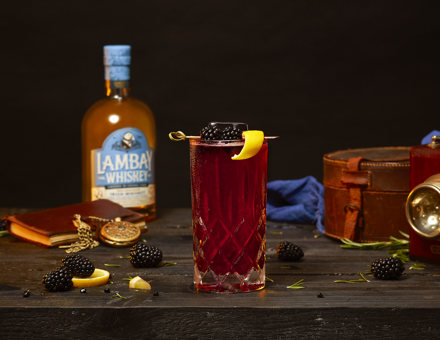 Ingredients
50 ml Lambay Whiskey Small Batch Blend. 30 ml Lemon Juice. 10 ml Sugar Syrup. Barspoon Dry Vermouth. 1 Large Heaped Barspoon Blackcurrant Jam. 2 Dashes Black Lemon Bitters.
Method
Add all ingredients apart from the soda into the shaker, add ice to highball glass and shaker, closet the shaker and shake hard. Shake for around 10 seconds, once shaken properly, strain into highball glass with ice and top the drink off with soda water. Garnish with Lemon Zest and Blackcurrants or Blackberries.