We're delighted to announce our first artistic collaboration,
Inspired by Lambay Irish Whiskey's appreciation of craft and the creative spirit that embodies Lambay Island we present Lambay Unearthed.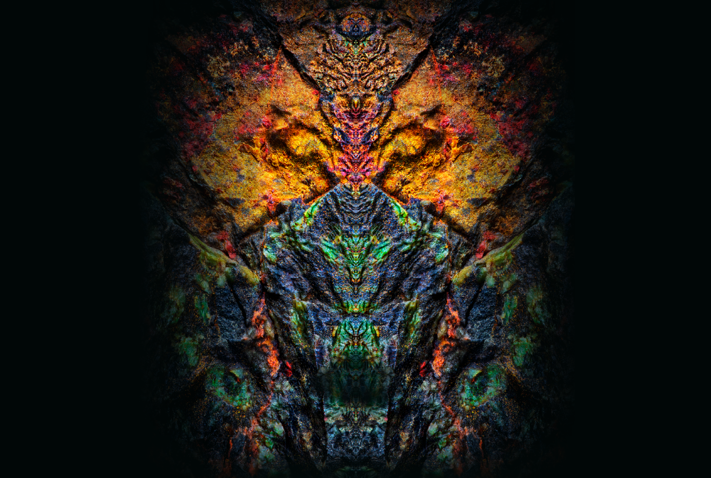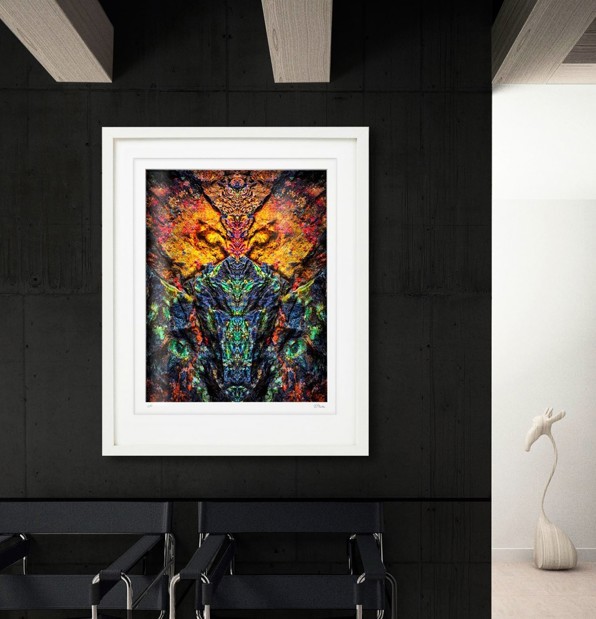 To launch Lambay Whiskey Single Malt 20 Year Old, Castle Prestige Edition, an art piece inspired by Lambay Irish Whiskey Company was commissioned with local Irish artist David Norton. David is an acclaimed photographer and artist who recently contributed to the 9/11 20th Anniversary Art Exhibition in the United States alongside Sean Scully, James Surls, and Hughie O'Donoghue.
To support the artistry of David Norton and preserve our precious island and its wildlife, we are delighted to bring to virtual auction a world-first, macro photographic digital print of his rare abstract artwork, named 'Lambay Unearthed'.
Like other expressive artists of our time, David believes in appreciating nature's treasures and protecting them against the ever-present risks of climate change. What David captures, and preserves, in his macro photography, is a moment in history and nature, the unseen, where he was inspired by Lambay island and sought out what lies and breathes beneath our world, in essence, what needs to be preserved.
Lambay Island, once a volcano, is a geological site of importance situated off the east coast of north county Dublin, Ireland. It is also a wildlife sanctuary and private family home of the Baring family since 1904. More widely known for what it offers above ground,  from hopping wallabies to avid nature lovers experiencing its shores and hills, while whiskey casks lay sleeping in a bonded warehouse by the sea. It is also home to Lambay porphyry rock, a distinctive and decorative stone, that is believed to be 500 million years old, and it is through this volcanic rock that Lambay's water is filtered. The very water we use to bottle our whiskey.
David Norton captured a slice of this porphyry rock – an area similar to the diameter of a 1 Euro coin, or a US quarter – but reproduced at a size of 20 x 24 inches (508 x 610mm) for 10 limited edition prints using extreme close-up or macro photography and unearthed what lay within.
View Video here of the making of Lambay Unearthed.
Now help us to preserve this magic.
Bid to own this highly exclusive artwork. Winning bids will secure 1 of only 10 prints. 20% of the commission profit will go directly to the artist and 5% of every sale will support Birdwatch Ireland's Bird Flu Appeal where the buyer becomes a certified member and help aid the preservation of Lambay Island's wildlife.
Each print is signed, certified, and numbered by the artist and is packaged with a QR code sticker to attach to the framing. This code unlocks the story of the artwork, offering the viewer an immersive experience that unveils the location of the porphyry rock and an exclusive interview with the artist explaining his process for this unique piece and our need to protect this very special place.
These highly exclusive prints will be auctioned online by Lambay Whiskey on two consecutive dates  23-02-2023, starting at 7.00 pm GMT for Lot 1-4, then 24-02-23 @ 9.00 am GMT for Lot 5-9, and all buyers must pre-register on the brand's website here.
Avid art enthusiasts will have only 24 hours to place the highest bid before each auction closes.
The auction is open to markets, Ireland, the UK, Europe, the USA, and Asia.